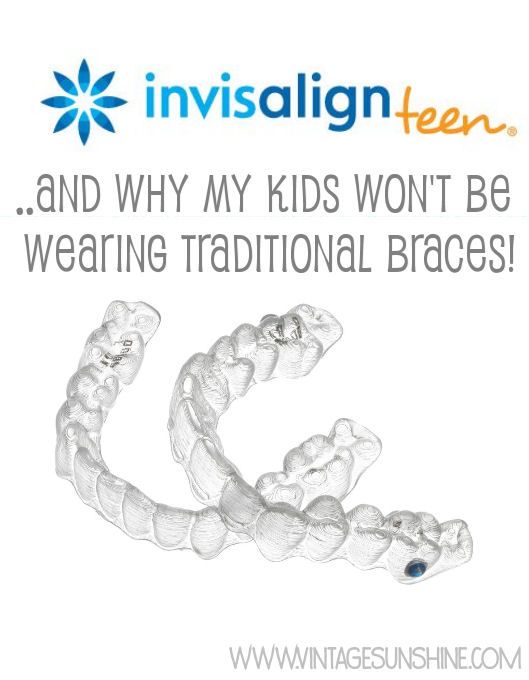 most of us went through the pain and embarrassment of braces, right? big wires, colorful rubberbands, the cutting up of the inside of your mouth, using wax.. it's probably not necessary to go on, because you know what i'm talking about.
gone are the days of the nightmares above, thanks to some amazing advances in orthodontia. there are now removable aligners like Invisalign & Invisalign Teen. aligners are quickly becoming the popular choice in orthodontia treatment and really, it's no surprise when you see the differences. who wouldn't choose a clear, lightweight plastic aligner that sits smoothly on the teeth over the traditional, chunky metal braces?
these aligners allow children and adults to smile with confidence, while their teeth are being straightened. and, no more food filled braces. simply take the aligners out while you're eating or drinking. a confident smile isn't the only positive to Invisalign, the treatment is roughly the same price as traditional braces, but usually far fewer office visits, the visits are shorter and there's no dealing with emergency visits for broken brackets or wires. and, the aligners can be worn while playing sports, even with a mouth guard in!
the entire process is just so much smoother with Invisalign. there are no goopy molds, just digital imaging with digital scanners (like iTero) to take the impressions. the orthodontist simply uses the iTero wand to receive a precise 3D imagery of the inside of your mouth! how amazing is that? treatment prices will vary depending on your doctor and your location in the country, but the average cost for Invisalign's "express" five-stage treatment is roughly $1600 to $2300. t
hese patients need teeth straightening treatment and have minor orthodontic issues, such as mild crowding or spacing.
patients who qualify for the "express" treatment option will typically receive a series of five aligner sets. those sets are to be switched out approximately every 2 weeks. teeth will gradually move over time and results are visible as soon as 90 days into treatment!
for more details on how Invisalign works, visit this link. you can even check out your own smile assessment!
Invisalign aligners can be used to treat so many different cases, including underbite, crooked teeth, gapped teeth, overbite, crossbite, fix crooked teeth, spaced teeth, crowded teeth, fix overbite, open bite, dental issues, and dental problems. our kids will definitely be getting Invisalign aligners when the time comes to think about orthodontia treatment.
Have you or someone you know used Invisalign? How was their experience?
Is Invisalign an alternative to traditional orthodontics that you could see yourself trying?