This is a sponsored post written by me on behalf of NETFLIX.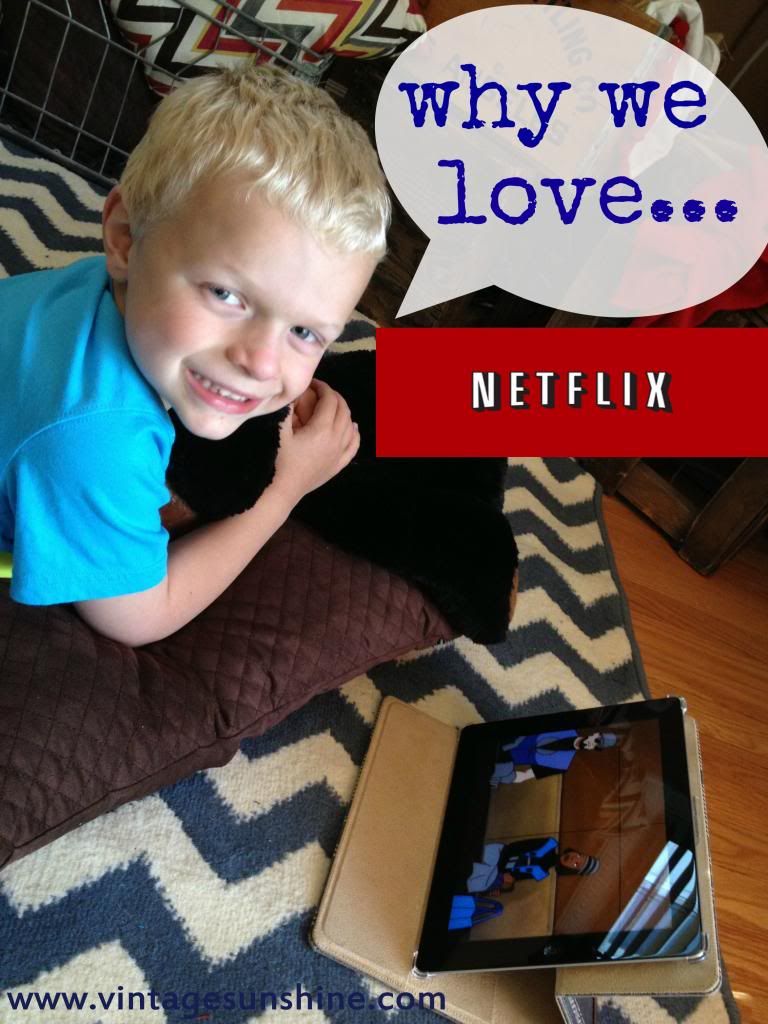 Does your family have nightly or weekly routines around watching NETFLIX that are special?
For our kids, watching tv has always been a bit of a special treat.

It's been a couple of years now since we cancelled our cable television service. Our children have always had very little screen time, and Matt & I decided that we were paying way too much for a service that we weren't really using all that much. We also knew that we could rely on NETFLIX to watch our favorite shows. There has always been a great selection of shows from our some of our favorite television networks to choose from! The dedicated kids section is great, especially for Cohen and the kids' special Saturday morning screen time. We don't have to worry about them watching something that they shouldn't, because the shows are all age appropriate.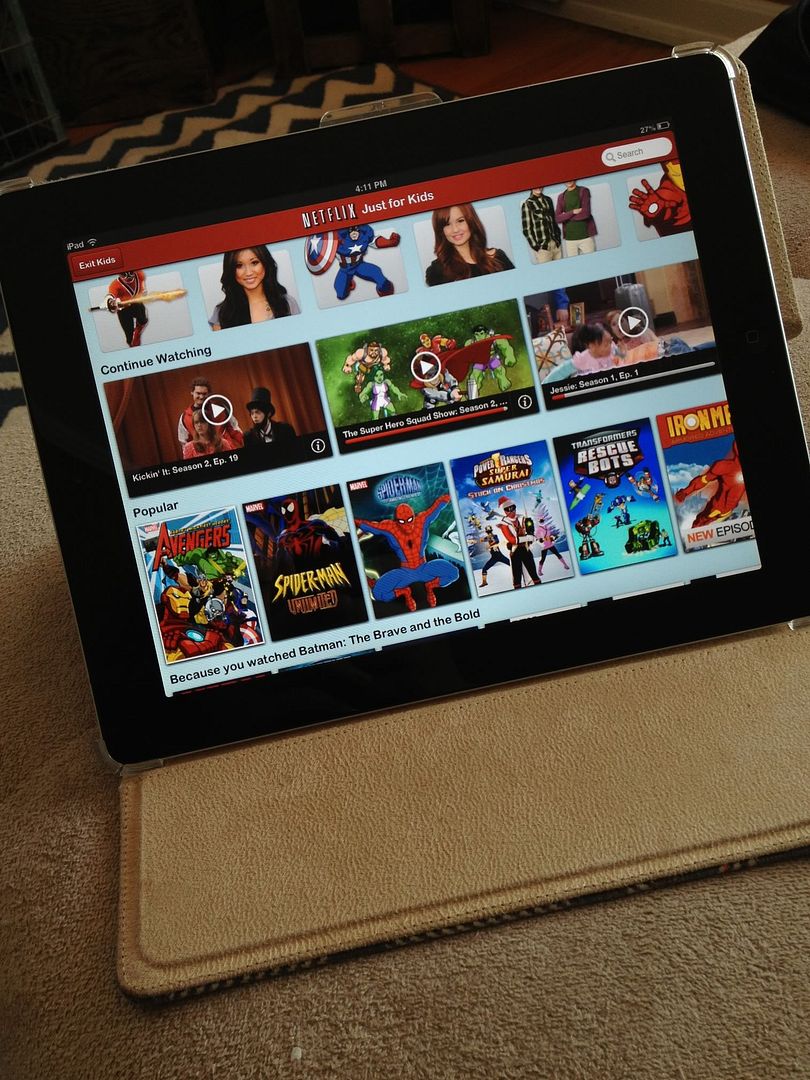 Convenience is key when it comes to our kids watching shows, because of the lack of screen time they're allowed. And NETFLIX takes the worry of there not being something on that they want to watch when they get that special time. There is no worry, because they can choose from hundreds of shows any time from either our blu-ray player or the iPad. While we love to see our kids playing outside when the weather is nice or spending time playing board games, reading and being imaginative with their play, we can also appreciate allowing them a bit of down time to watch a show or two. Most of their screen time happens on the weekend, but occasionally on days when it's cold & rainy they get to watch some tv on NETFLIX. And, this winter we learned quickly that you there is really only so much you can do to keep the kids entertained indoors for months on end before you give in and let them sit and watch movies or cuddle up to watch a show together. Never have I been so thankful for the ease of streaming shows & movies via NETFLIX as I was during our first frigid Wisconsin winter.
Some of my kids' favorites like Dr. Seuss' The Lorax, Batman Beyond, Jake and the Neverland Pirates, H20: Just Add Water, and Sesame Street are just a few of the hundreds of shows that they're able to stream from NETFLIX "just for kids" section. There are so many other fantastic shows that your kids will love as well as many great shows and movies on NETFLIX that our entire family can enjoy together.
What are you watching on TV with your family? Netflix has family favorites from Disney, Disney Jr., Hasbro, Cartoon Network and Dreamworks that are available to stream anytime, anywhere.
And streaming is easier than you think! Download the free app on your iPad, click on the Netflix app on any gaming device, go to the website on your computer – and you're in business. Check it out here!
This is a sponsored post written by me on behalf of Netflix.