ok, i'm not saying that there's only been one time. but this past week, there were lots of times. like, all week.
i learned this week that i'm dependent on caffeine. i've always LOVED coffee, but didn't realize how much my body loves coffee and how not having it would affect me. migraines 3 days in a row, none of the usual migraine triggers definitely means that for me it was the lack of coffee. i thought that i had weaned myself slowly enough, apparently not. it's HARD teaching your system not to depend on something.

surely by now you're wondering why on earth i'd even WANT to wean myself! i just have to. i've got good reason, but that's for another post. soon.
this week was our first official week of brookelyn being on summer break. cohen is still going to preschool 2 days a week. i had time this week to sit and think about WHY my children fight so much during school vacations. if you know me at all, you know that we thrive on a schedule. not just the kids, but me as well. and if i'm being honest here, this week we had none. there was lots of lazy, hanging out on the couch time, tv time (which my kids are not used to), i was lax in the discipline and by thursday it showed. and, was really wearing on me.
last summer we had a pretty darn strict schedule that we stuck to and the kids did really well with it. this year, since cohen is 4 and can really do more on his own and actually help out around the house we're going to tighten the reins again. time for fun, time to be outside, time for cleaning, learning, playing games together, exercise, alone time and down time. i'm sure that it's the only way to keep the kids from killing each other! how do you keep your kids from fighting all.summer.long?
do you stick to a schedule or just go with the flow each and every day?
this blog is something too that i've thought a lot about in the past week. i'm having the absolute hardest time coming up with a new name. i have some ideas floating around in my head, and some that i've shared with a select few. but, i just can not decided. and, every time that i think i've decided and go to buy the domain.. it's already taken. ack. it's frustrating to say the least. soon the blog will have a new name & new look though, which is SO exciting to me. how did you come up with your blog name?
during the week i got to text a lot with a super sweet, new friend of mine. this got me thinking about how grateful i am for the awesome bloggy community and how happy i am to be a part of it. i thought about the fact that some of the girls i've confided in lately and feel closest to are girls that i've met through blogging and some whom i've never actually "met" in real life. not yet anyway. it's truly amazing, the bonds you can make with someone and friendships that you can make, from reading someones thoughts & seeing pictures of their families on a weekly basis.
you might have seen that on wednesday while brookelyn and i were having a girls day together she asked if i would take her to buy her first bible. you know what's coming next right? this got me thinking... just knowing that she has a curiosity and a desire to read the bible makes me realize how blessed matt & i are to have brookelyn in our life. ...just when you think you can't love your babies anymore than you already do.
this week, i'm resolving to not think so much about the negatives and focus on the positives. there are so many in our life right now. i'm usually a pretty optimistic person, but like anyone i have my days. this week will be organized, but tons of fun for the kids & i. hope you all have a great monday & rest of the week.
what's been on your mind and on your heart lately?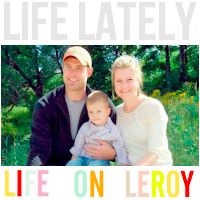 i'm also giving away a $20 shop credit, here!