A couple of weeks ago while on the phone with a friend in Wisconsin, he mentioned that his sister had written a trilogy. I was shocked! It's not every day that someone tells you that their family member wrote a book. I'd been looking for a new book to read, so I immediately searched for it on amazon & began reading.
Today Sara Daniell, the author of The Holly Nather Trilogy is here to tell you about her books, what inspires her and what she loves most! And, she's giving a book away!
I'm so excited today to share you & your book with my readers. Tell us a little bit about yourself.
I am 27 years old. I have been married to my best friend, Chris, for 9 years, and we have two amazing daughters. Emily Grace is 6 and Miley is 11 months. I grew up in Cedarburg, WI and moved to Arkansas when I was in the 5th grade because my dad transferred jobs. I had a pretty awesome childhood. My dad played in a band and even let me get up on stage to sing parts of "Do Wah Diddy Diddy" by Manfred Mann with him. My most favorite thing to do is spend time with my husband and daughters. I don't care what we are doing as long as we are together. My second most favorite thing to do is read. I also love to take pictures and of course write!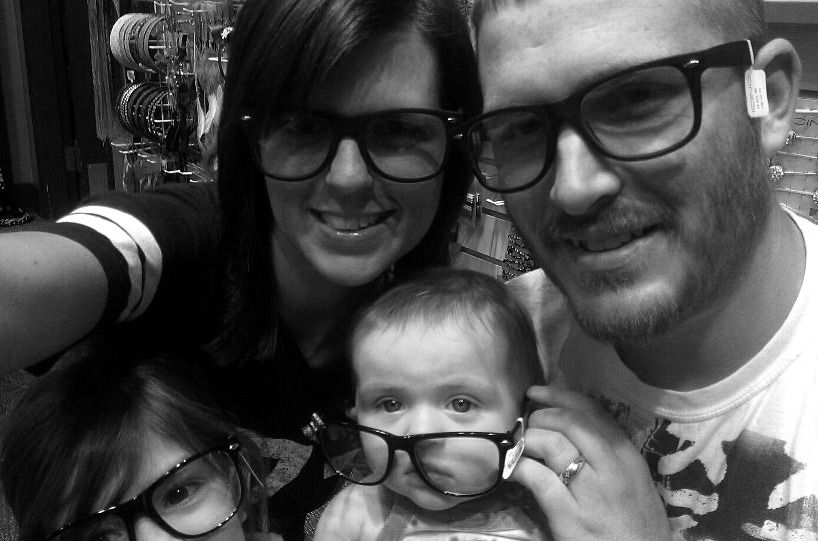 What made you decide to write a book? Was it always a dream of yours?
I have always loved to write, and I have always had a big imagination. I have had stories running rapid through my mind and it took a close friend saying, "You should write a book!" for me to believe that I actually could. I wouldn't say it has always been a dream of mine because I never really was convinced it was something that I could do. Then I wrote stories that were actually pretty dang good, (or at least they are in my opinion. Haha) and I had friends encouraging me to publish them. When I finally believed in myself and believed that my stories would interest others, it quickly became a dream of mine. I am so excited to be able to share my crazy imagination with the world!
Where did you get the inspiration to write The Holly Nather Trilogy?
I have been asked this question a lot, and I always answer with, "I don't have a clue." I really don't. It seriously just popped into my head one day. My imagination is crazy like that. I remember the day that Luke and Holly, as well as the other characters that are so dear to my heart, popped into my head. It was while I was eating lunch. So, I guess my thanks should go to my turkey sandwich and route 44 Coke from sonic! Haha.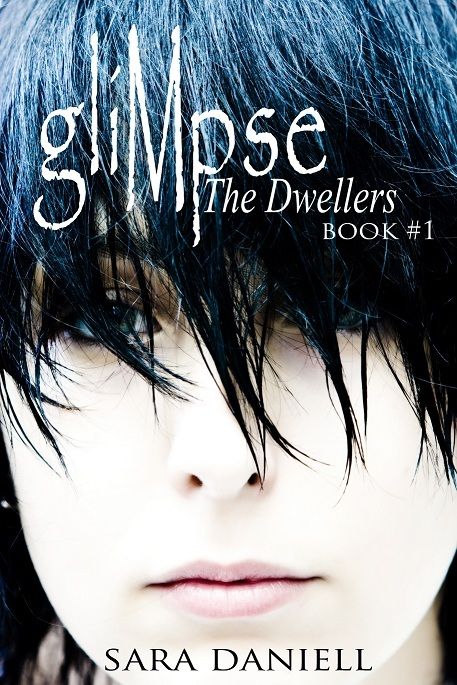 Do you plan to continue writing?
Of course! As a matter of fact, I am working on Cohen's book called, "In Another Life: Cohen's Tale" and "Sway" the second book in The Dwellers series.
Tell us a little bit about the book, obviously not enough to give the whole story away!
I am really bad about giving away too much. I will try not to. Haha. In the first book, Visions, Holly meets Luke. She makes a lot of questionable decisions and for some reason goes right along with Luke. The second book, Secrets, Holly questions every decision she made in the first book. There is a war and lives our lost. Oh - and something majorly unexpected happens at the end of the second book! In the third book, Choices, Holly is thrown into a life she never knew existed. Now a choice must be made. And believe me, it isn't an easy one!
You guys should really go out and get this book, or just go here and buy it or download it from amazon! The story is great and keeps your attention. I couldn't wait to continue reading to find out what happened with Holly & Luke. And, how cool is it that one of the characters names is Cohen? Just like my little guy. Great minds think alike.. and have great taste in names.
Sara.. thank you so much for sharing all about you & your book with us! I'm excited to read Glimpse & The Dwellers Series.