back in december i won a giveaway over at Sand and Starfish. stacie from Halo Soap and Products was giving away a set of 7 full sized products from her Etsy (and brick & mortar) shop. when stephanie contacted me to tell me that i had won, i was crazy excited! you see, stacie's brick & mortar is HERE in milwaukee! i immediately asked stephanie to tell stacie that i'd pick my stuff up, rather than having her ship it across town.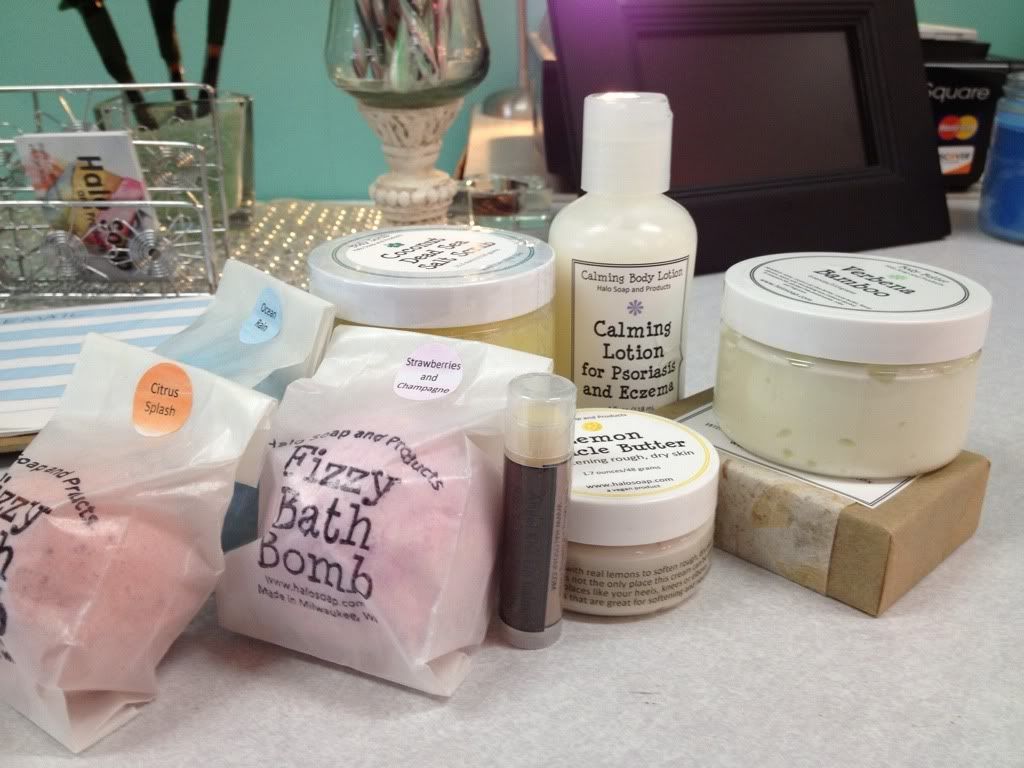 when i walked into Halo Soap i loved it, right away! the colors and displays were all gorgeous. and, it smelled SO good. stacie was sweet. she showed me around, explained how she makes some of the products and we talked about etsy and having a shop online.
beer soap. totally appropriate for milwaukee, right?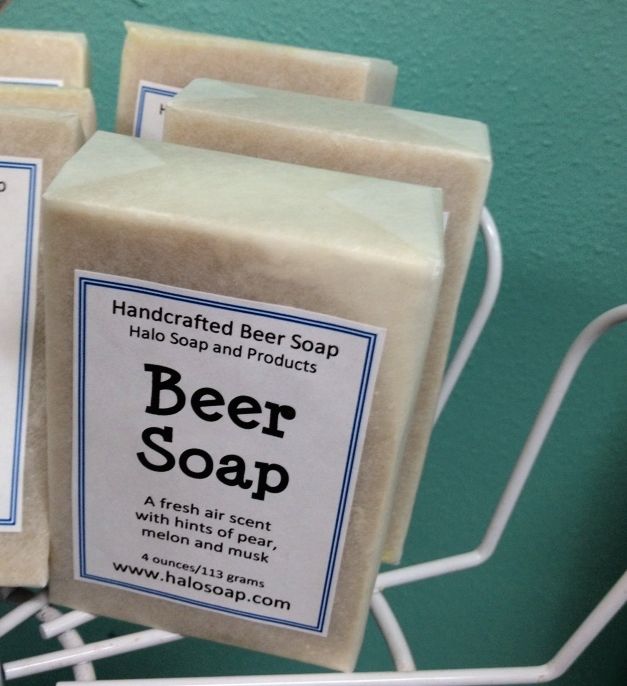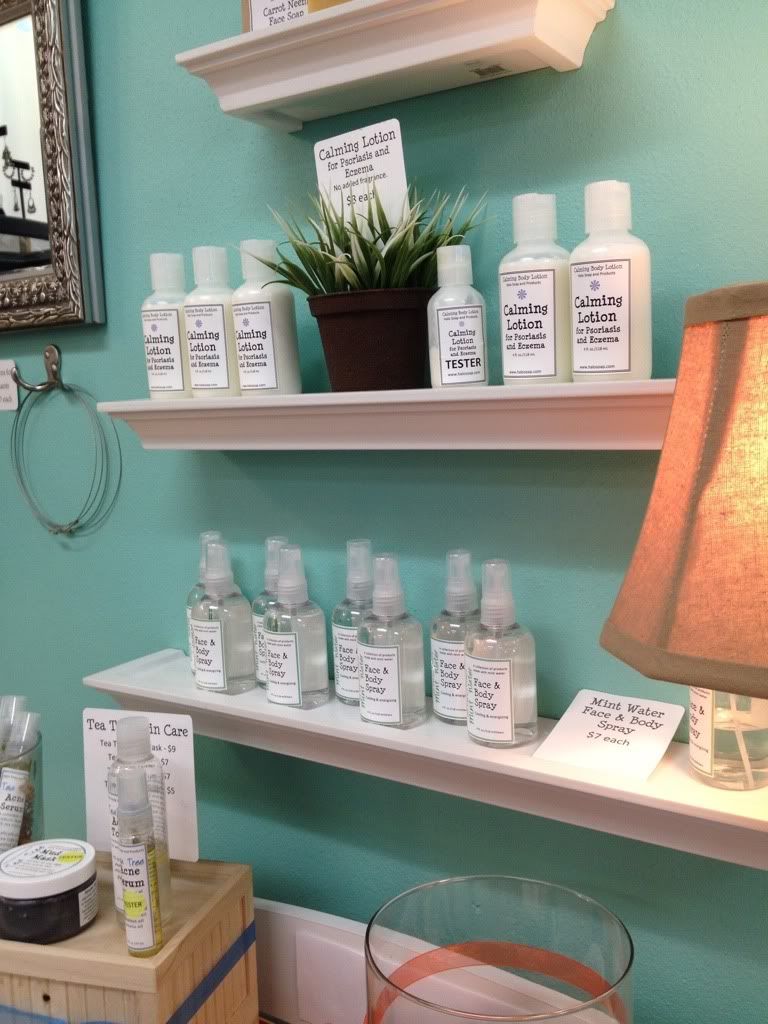 there were so many things that i wanted to try and to bring home with me. but, i could only choose a few. the citrus splash body butter is by far my favorite purchase. it smells AMAZING! fresh & light, which is just what i prefer. i even grabbed a couple of bath bombs and a "latte" lip balm to giveaway to one of you lucky ladies. i know you're going to love them. good luck!