during the week i try to cook dinner every single night and we generally try to only get takeout or go out to eat on the weekends. there are SO many nights though that i just don't feel like cooking. i feel like we get stuck in ruts and eat the same things over and over. one of our favorite family meals is my homemade chicken enchiladas with some spanish rice and either fruit or salad. so often though, i just don't feel like taking the time to make the spanish rice from scratch. and that is where the ready to serve minute rice comes in!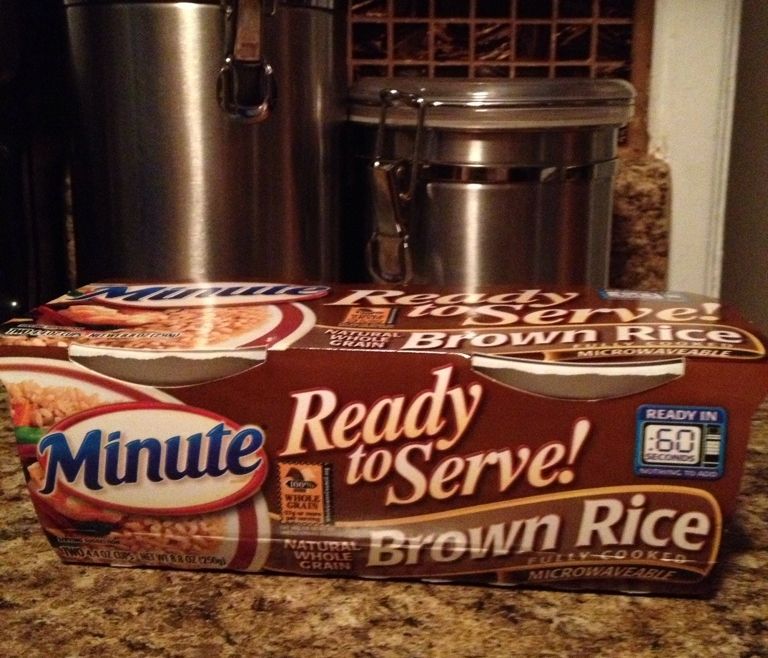 does your family like brown rice? we love it and try to only eat brown, as opposed to white for nutritional reasons.

this ready to serve minute rice comes in so handy on nights when i'm just not feeling up to making dinner. this package comes with 2 cups that are perfect servings for 2 adults as a snack or side. but, on this night we chose to combine the two after they were cooked so that the 4 of us could all have some with dinner.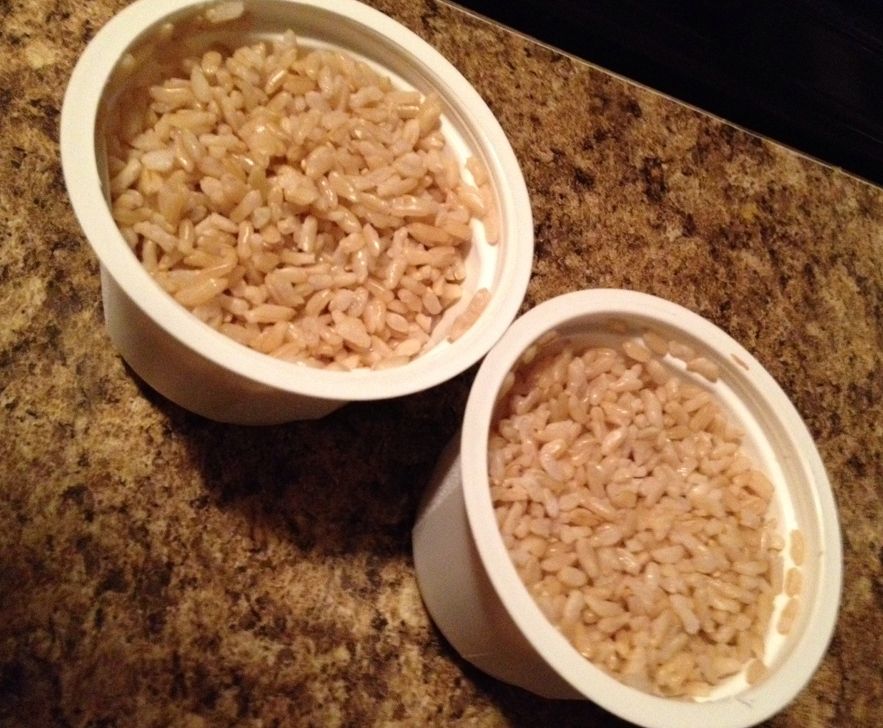 in only 1.5 minutes, both pre-packaged cups of rice were done cooking. i added some garlic seasoning, a little cumin and half a can of rotel to transform the plain brown rice into spanish rice. the rice went perfectly with my homemade chicken enchiladas and the kids even loved it too.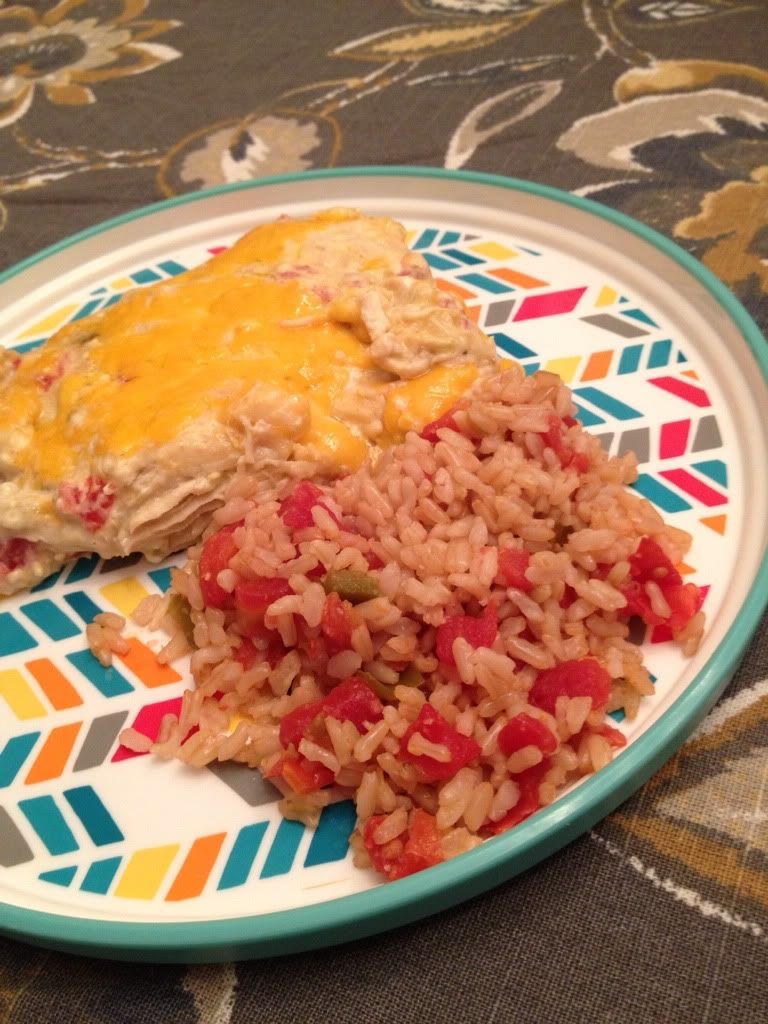 i definitely want to try the other flavors of ready to serve minute rice. they come in a variety of flavors, from white rice & chicken rice to italian rice & jasmine rice. one of the great things about the ready to serve minute rice is that if you're eating the cup of rice on your own, they're packaged as a single serving size so you could take the cup on the go with you.
Minute® Ready to Serve Rice is an ideal portable solution for lunch or breakfast because you can eat it on the go, straight from the cup. In just 60 seconds, you have fully cooked rice for any meal or snack. You'll never get bored with your lunch since there are 10 flavorful and wholesome varieties. If you're looking for a healthy option, Minute® Ready to Serve Rice provides easy portion control since it's conveniently packaged in two individual single-serve cups.
Visit
http://www.minuterice.com/
for recipes, including Minute® Ready to Serve Stir it Up recipe ideas and more information about the Minute® Rice family of products.
This is a sponsored post written by me on behalf of Minute® Ready to Serve Rice.
this months in post feature ad - sponsor is..