recently someone made a comment to me about me having such a good balance in life. i'm still not sure if that comment was a compliment, or a sarcastic nudge. honestly, i'm leaning towards the latter. while they might have also meant it as a compliment, there was absolutely a negative vibe in there and i know this because of the conversation that was taking place. and, it got me thinking. a lot!
but first, i responded (immediately) that yes, i do have a great balance. maybe my room wasn't always clean in high school (or even the few years afterward) and i might not have been the most organized student either, but throughout my adult years i've learned that without organization and balance in my life i fall apart. i've talked here on the blog before about staying organized and i've told you that our family keeps to a rather tight schedule. but, we have plenty of time for fun and there is plenty of wiggle room, when we need it.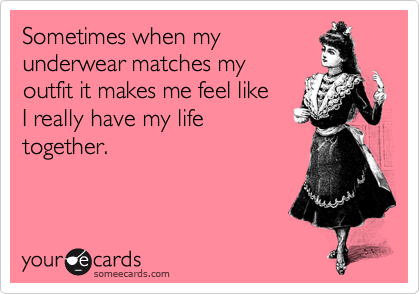 since that comment was thrown at me, i've spent a ridiculous good amount of time thinking about it. and thinking about what it might look like from the outside in and wondering if the two match up. after thinking so long and hard about it, i still feel the same.. yes, i do have great balance. i've had friends in the past (and still do) who can't quite seem to find that balance. who are so busy that they feel like they can't make time for certain things, friends who have to be doing something every second of every day in order to feel like a productive wife, mother, friend, employee, etc.
maybe that is partially where my balance comes from? seeing other women struggle to keep their heads above the water. the past 10 years of being a parent i've learned a couple of really, really important things about balance:
- learn to say NO
in the first years of brookelyn's life, i didn't know how to do this. i tried my best to say "yes" to everything i could. i didn't want to hurt feelings, leave people out, feel left out myself or disappoint anyone.
it wasn't until i stopped working and became a SAHM that i realized that it was ok to say no. even good to say no. because saying yes meant sacrificing so much of my time with brookelyn and time with our little family of three. and now? 7 years later, i'm happy and proud even that i can say no. i don't have to be at every single school function or meeting. we can skip out on play dates if need be. i don't have to be room mom in my kids' classes for them to know that i love them or for the teacher to know that i'm an involved parent.
i'd like to think that my kids' actions prove that i'm an involved parent. it's rare that we're ever given a bad report about either of the kids' behavior from school or friends parents. and, while we might not make it to every meeting at school, we try to keep ourselves informed via email. matt and i have just learned that putting our family first is what works for us and is most important to us.
- have a plan
plain and simple. this is another point that is so so so important. not only is it important for us moms (and dads too) but even for our kids. if there is no plan and you're just flying by the seat of your pants every day, day in and day out you're bound to miss something, you're bound to forget something important, you're bound to not take the time that you should be taking to focus on the important things.
having a plan is important for stay at home moms AND moms who work outside of the home. sure, you've got people who are just "fly by the seat of my pants" people and their lives are going great. but, then you've got the others.. the ones who live that way, but in all honesty, probably shouldn't be living that way, because areas of their life are a mess, disorganized, etc.
having a plan can be so simple, if you just embrace it and really try to make it work. whether you write it down on paper, in a planner on a calendar or just keep it in your head, you CAN make it work. and don't keep this grand plan to yourself. share with your kids. let them know what you expect and when. for instance, our kids know that most days this is how our day looks:
get up & dressed
eat breakfast
brush teeth & hair
shoes on
pick up room (if there is time)
go to school
come home & play for 45 minutes or so
homework
make sure room is clean & stuff is put away
dinner
showers
read
bed
if there's an activity in there, then we fit it in and adjust. but, there is still that structure and the plan. they know what's coming next. for our kids there are consequences. if you don't get up and dressed in time for school, if your room isn't picked up before bed, if chores aren't done, etc. our kids get plenty of down time, plenty of play time and plenty of rest. we make sure that there is a balance, for them as well. when our family is living according to our routine, life is so much happier. mornings are easier, nights are pleasant and we're able to enjoy the time in between.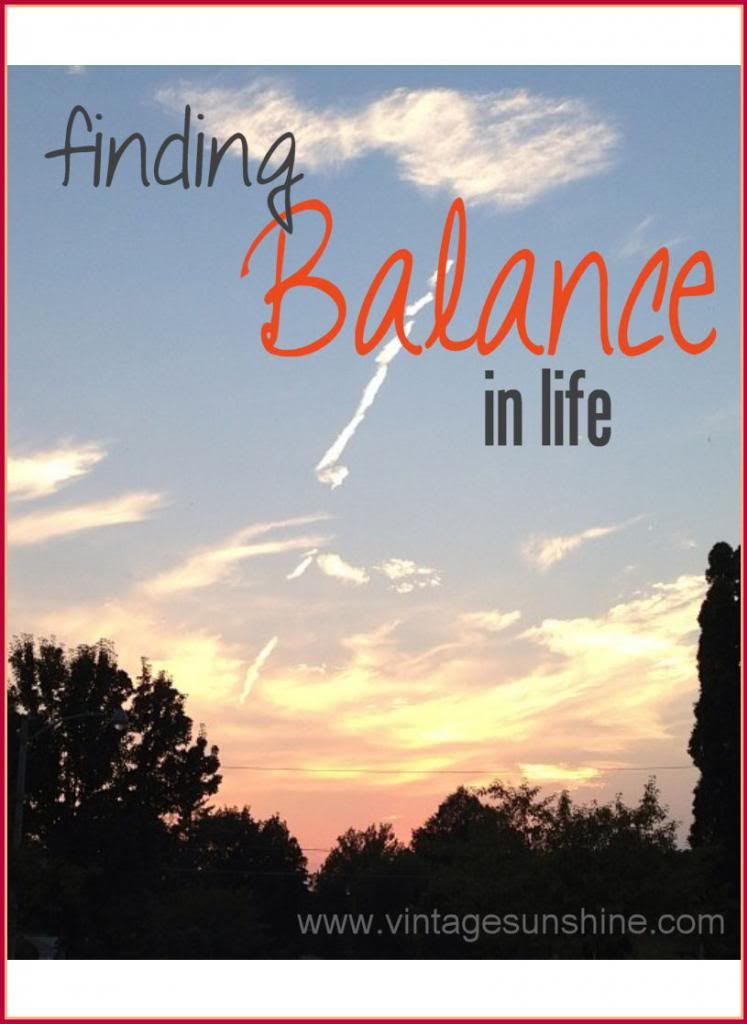 the kids aren't the only ones with a schedule and structure though. obviously matt is on his own at work, but because i don't work i try to manage my time wisely. this year is the first one that both kids are in school for a full day. and that changed my routine quite a bit. now it's much easier for me to schedule in quiet time or down time for myself and still get things done. i cook, i write/blog, i clean, i do dishes, i do laundry, i do the normal school drop offs and pick ups, i run errands, i clean some more, and obviously take care of SO much else. it seems like it never ends. but, i always try to fit in at least 15 minutes for ME. fifteen minutes where i'm not cleaning, writing, or focusing on anything other than relaxing. and, lately i've been making it a priority to workout. not every single day, but most days.
for the detailed info you can always read this post about how i stay organized. if i weren't organized, i wouldn't have balance in my life. i promise you that. there's no way that i could confidently say that i have found a way to balance things. now, this doesn't mean that i don't have off days, or that i'm perfect. i'm not saying that i've got it all figured out, that there aren't days when we're a mess. but most days in our home run smoothly, even if the kids fight and misbehave the entire evening. we're still able to stick somewhat to our routine and make things just that little bit easier.
balance also means making the time for you, time for you with your kids, time for you with your spouse and time for you all as a family. time for yourself to relax, to exercise, to work, to read, to write, to keep the house in order, to do all of the things that you need to do, especially the ones that will keep you happy. and the same goes for your spouse. matt has so few hours during the week and then just the two days on the weekends. and i need his help and expect him to help, but i also try really hard to make sure that the things i need help with during the week are the easy things or even enjoyable things. and, we leave the harder stuff for the weekends.
finding a balance isn't easy. it's work, just like a marriage is work. but, it can be done. and, really for our kids' sake's, it needs to be done! and, for our sanity, right? i know i'd go crazy if our lives were full of chaos day after day.
do you feel like you've got a good balance? if so, what do you do to keep it that way?
if not, what do you think you need to do to help you achieve balance in your life?

this months in post feature ad - sponsor is..